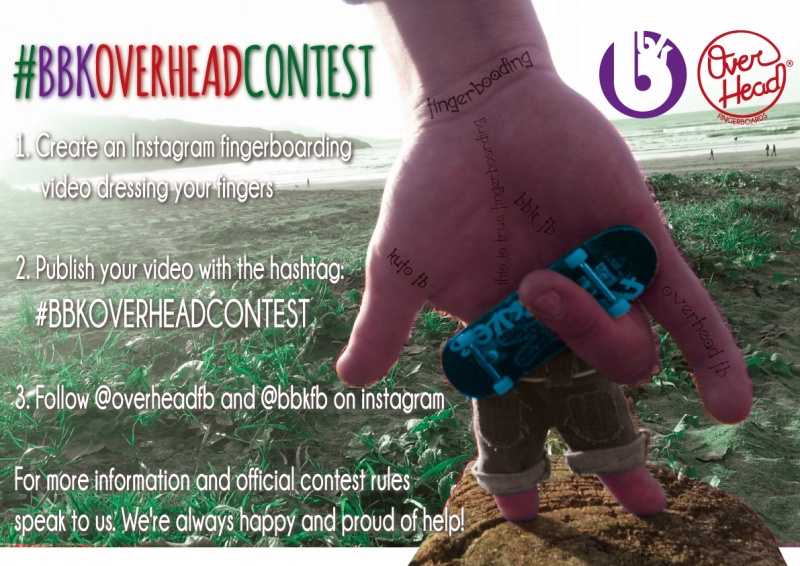 #BBKOVERHEADCONTEST
#BBKOVERHEADCONTEST is available worldwide, age and fingerboarding level.
Just make some original clips and publish on Instagram!
Deadline is May 22 2016.
All aspects are important, quality on the image, edit, tricks, music..
Videos dressing your fingers up have more possibilities!
Yeah, you right! better with nice pants!
RULES:
1. Create an Instagram fingerboarding
video dressing your fingers
2. Publish your video with the hashtag:
#BBKOVERHEADCONTEST
3. Follow:
@overheadfb and @bbkfb on Instagram
For more information and official contest rules please visit our websites!
Www.overheadfb.com
www.bbkfb.com